IMCI Blue Star Marina sponsers WMC 2016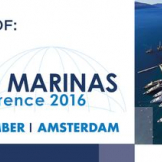 IMCI Blue Star Marina certification sponsors the ICOMIA World Marinas Conference (WMC) 2016.

The three-days programme will handle all current issues on Marina Development, Regulation and Management & Operation.
You are welcome to meet us in the Marina Pavilion and Atrium during the conference.