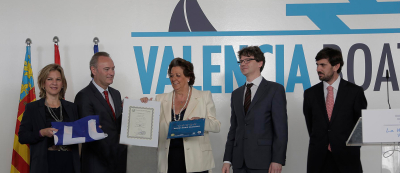 The Valencia Boat Show opened with a ceremony to announce the certification of Marina Real Juan Carlos I with 5 stars.

During the opening ceremony of the Valencia boat show on Thursday 24th of April, the Marina Real Juan Carlos I received the official certificate, plate and flag as a BLUE STAR MARINA, rated with 5 stars.
The president of the Valencia community, Mr. Fabra, the Mayoress of Valencia Ms. Barberá, the representative of the region on the federal level, Ms. Sanchez, and the president of the regional trade organisation, Mr. Horge de Haro, represented the marina during the ceremony.
During the ceremony speech, IMCI certification manager Ulrich Manigel pointed out that the certification is a strong signal of the high quality with regards to the service, facilities and organisation that Marina Real Juan Carlos I offers to the water-leisure tourist. Furthermore it helped the management to identify topics for further improvement and to get these on the track.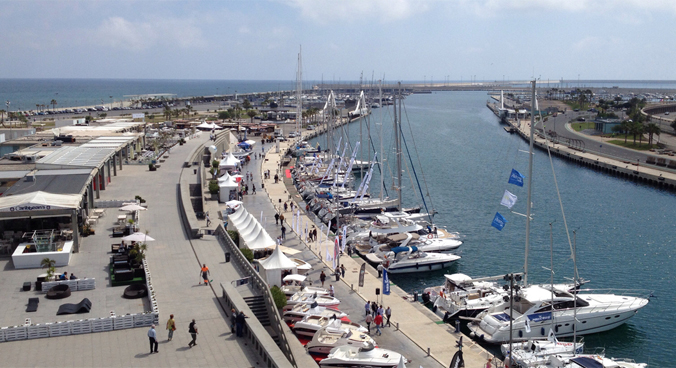 Marina Real Juan Carlos I is operated by the town and region of Valencia. In 2007 the marina hosted the 32nd Americas Cup successfully and in grand style. Since then, the management started to develop new strategies to benefit from the large area and rich capabilities of the marina.
The land side area of the marina is about 500,000 square meters. The marina provides 900 berths including an exclusive area of the port, the T-Dock Superyacht Marina, specially designed to house up to 42 superyachts in moorings ranging from 25 to 150 meters in length.

The Valencia Boat Show is just one result of the management strategies.
Furthermore, a renovation of the buildings which were built for the Americas Cup Syndicates is planned. Gustavo Benavento, the marina manager has already developed a master plan for the broad renovation. For sure more interesting news from Marina Real Juan Carlos I will reach us in future.
As a BLUE STAR MARINA with 5 stars, all actual and further actions taken will be guided by the requirements of the certification to remain at the high level of quality now achieved.

Some pictures of the grand opening of the Valencia Boat Show as well as the presentation of the BLUE STAR MARINA certificate, official plate and flag can be watched on YouTube:

Marina Real Juan Carlos I - read more details