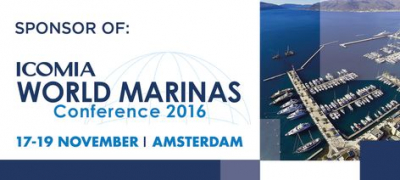 IMCI Blue Star Marina certification sponsors the ICOMIA World Marinas Conference (WMC) 2016. The conference will be held 17-18-19 November at the RAI in Amsterdam, NL. 
The three-days programme will handle all current issues on Marina Development, Regulation and Management & Operation. A "must attend" business-to-business event for all marina owners, operators and developers.
Be welcome to meet us in the Marina Pavillion and Atrium during the conference.
Please note that the WMC 2016 will be held in conjunction with the Marine Equipment Trade Show (METS), held during 15-16-17 at the RAI. You welcome to meet us already there at our booth 01.201.
Here you find more information about the WMC 2016.